Ramada Residences by Wyndham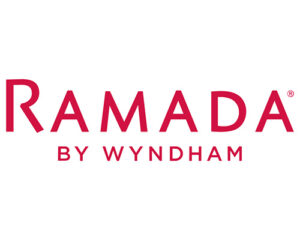 Ramada Residences by Wyndham has offered dynamic and diverse holiday products to the timeshare market for over three decades. Beginning with a mere ten apartments at Club la Costa Las Farolas on the Costa del Sol. This brand has continuously worked to evolve its portfolio of resorts along with alternative ownership options. Expanding the portfolio even further, Ramada Residences Destinations Plus offers cruises. These allow owners to make even more out of their timeshare.
Preferred partner Travel and Leisure Group knows the accommodation at their luxury resorts to be fully member-focused. Spacious, airy, and of an impeccable standard with fully equipped kitchens and facilities. Resorts are kept immaculate plus they provide all the amenities you would expect from a luxury resort. These include on-site shops and restaurants, live entertainment, and children's activities. There should be something to do for everyone, no matter their age or holiday preference.
You also can't beat the flexibility of Ramada Residences Vacation Points. With hotels, resorts and clubs spread across Europe, these timeshare points afford you flexibility. Spend the summer sunbathing in Tenerife, traverse down the picturesque snowy slopes of their own Alpine Centre and more besides. They look to provide all members a truly unique holiday experience in their ever-expanding portfolio of luxury destinations.
Buying Ramada Residences
To buy timeshare – whether points, weeks, or yachting—don't hesitate in contacting the friendly Travel & Leisure Buying Team. As their preferred partner, we can offer you unparalleled savings!
Selling Ramada Residences
Selling timeshare has never been easier with our nearly twenty-five years' worth of experience in the industry. For your free valuation and registration, along with a no-obligation discussion and a guide to our advertising prices, contact our Selling Team now.
Ramada Residences Fractional Ownership
Fractional ownership differs from traditional timeshare in that it is a way of buying property abroad. As opposed to purchasing a week at your favourite resort, which only allows you usage of the property during that particular week, you purchase an equity stake in the resort. Fractional ownership allows owners to purchase a slice of the property for a set number of years. At the end of this period, the property is sold off. Each owner receives a proportional share of the net proceeds. Click the following link to find out more about Fractional Ownership.
Ramada Residences Signature Collection
Ramada Residences Signature Collection offers vibrant and diverse holiday products to the timeshare market, starting with only ten apartments in Costa del Sol in an ever evolving portfolio.
Options Points
Vacation Points
Marina Del Sol
Paradise
Marina Del Rey
Destinations Plus
Sunningdale Village
Contact Us About
Ramada Residences